Advertising Car Air Freshener
Your advertisement can be customized as promotional car air freshener now!
Put on your info and place your advertisement right in front of your customers pairing with "New Car" fragrance. Fresh air making a pleasant driving, your customers see you everyday, smell it all time and fall in love with you always.
No one will reject to hang a new car freshener when it is FREE! What would be better making their car smelling better? However, most important is that once the car freshener is being hang up, when will be it replaced or taken down? Everyday we believe drive spend longer hour in car due to Malaysia traffic jam, can you imagine how many time of impression of your advertisement had given the impact of branding yourself right in front of your value customers? Not only that, you will be intro directly to all the passengers who had seated in the car before as FREE promote.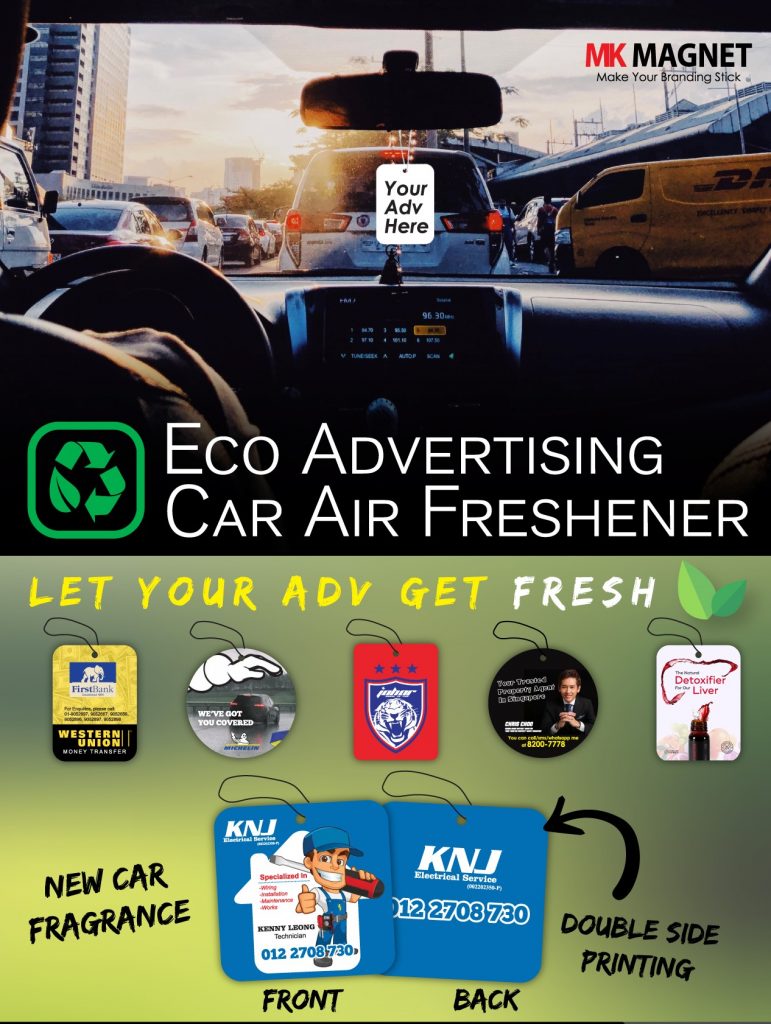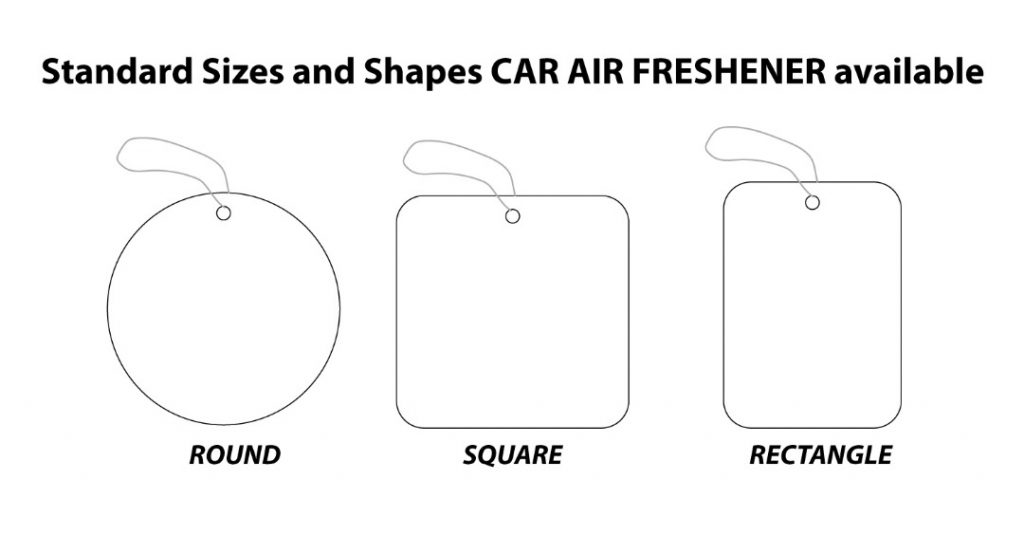 What are you waiting for with such high ROI return marketing your business with low cost needed?
Customized the promotional car air freshener with your own company logo and info now with us!
And let's you travel with your customers together in miles.
Standard size and shape Car Air Freshener
Custom size and shape Car Air Freshener